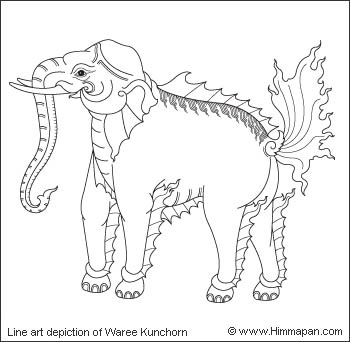 People often confused between a Waree Kunchorn and a Kunchorn Waree because the two creature names derived from the same 2 words, "Waree" which means a body of water (generally sea) and the word "Kunchorn" which means an elephant.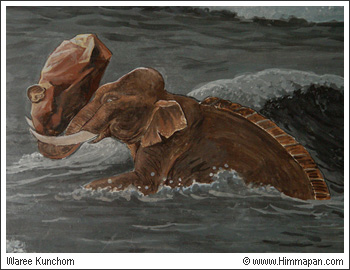 You can distinguish a Waree Kunchorn from a Kunchorn Waree easily. A Waree Kunchorn has the entire body of an elephant with some body parts like a fish such as fins along the back bone, leg fins attached to each of the 4 legs and a fish tail. A Kunchorn Waree, however, has only the two front legs of an elephant, the rest of the body has fish features.

Both creatures dwell in the sea and can dive at great speed under water.